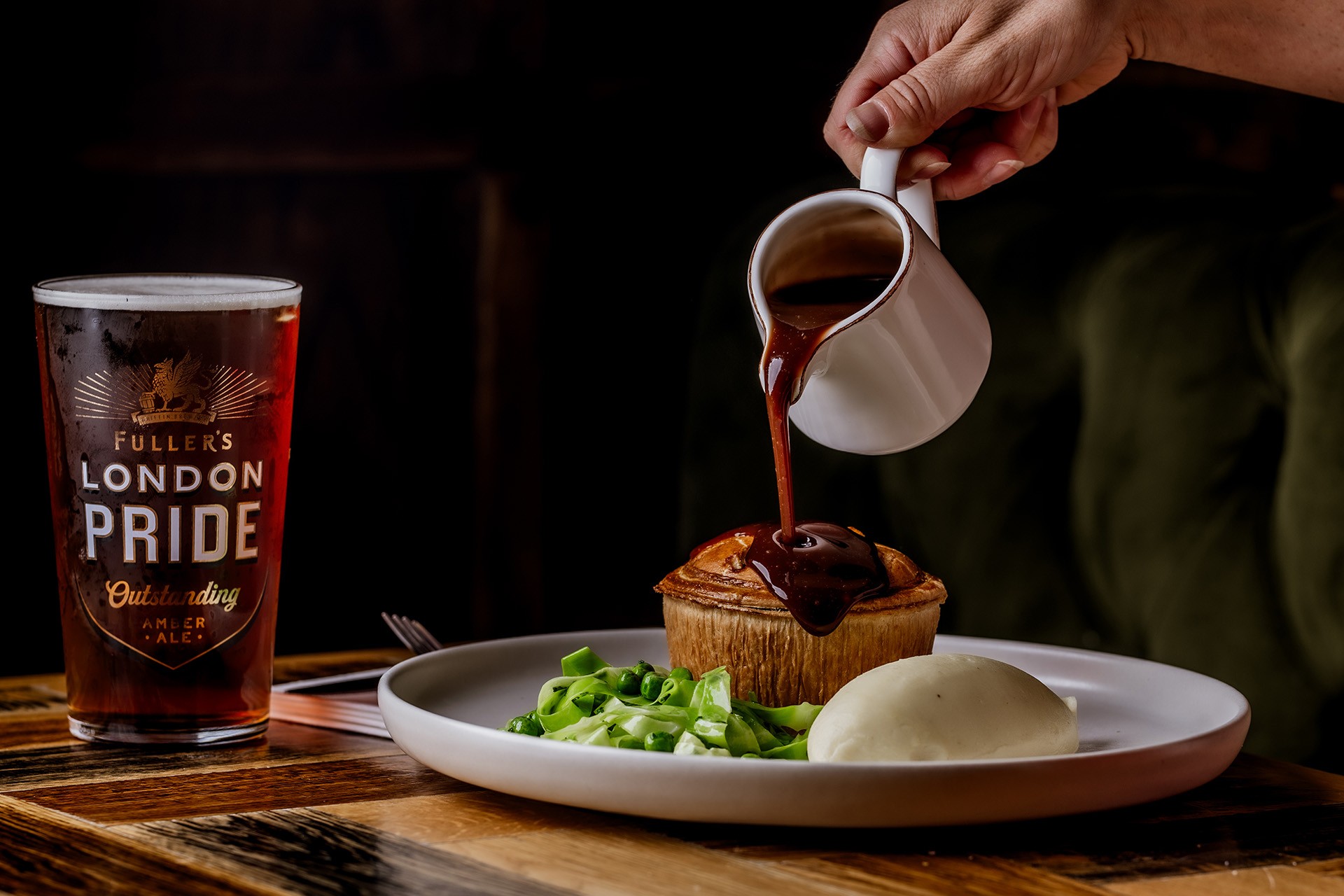 Dining
With an extensive main menu of fine fresh food, plus seasonal specials every day, there is always something to tempt your tastebuds at The Cabbage Patch.
The food here is traditional with a twist - like our classic fish & chips and burger.
Indeed, local ingredients are something of a theme at The Cabbage Patch. All our meat is best of British, sourced from Chalcroft Farm in Hampshire, while our Mozzarella cheese comes from Laverstoke Farm, an organic dairy farm in the same county.
These fine ingredients, plus the care and creativity of Abhay Lotlikar and the kitchen team, make The Cabbage Patch a great place to enjoy great food - from post-match burgers to elegant evening meals.
Food at The Cabbage Patch, Twickenham
Opening Times
Opening Times
Food serving times

| Day | Opening Time | Second opening Time | Third opening Time |
| --- | --- | --- | --- |
| Monday | 12:00 - 23:00 | | |
| Tuesday | 12:00 - 23:00 | | |
| Wednesday | 12:00 - 23:00 | | |
| Thursday | 12:00 - 00:00 | | |
| Friday | 12:00 - 00:00 | | |
| Saturday | 11:00 - 00:00 | | |
| Sunday | 12:00 - 23:00 | | |
Food Times
| Day | Opening Time | Second opening Time | Third opening Time |
| --- | --- | --- | --- |
| Monday | 12:00 - 21:00 | | |
| Tuesday | 12:00 - 21:00 | | |
| Wednesday | 12:00 - 21:00 | | |
| Thursday | 12:00 - 21:00 | | |
| Friday | 12:00 - 21:00 | | |
| Saturday | 12:00 - 21:00 | | |
| Sunday | 12:00 - 20:00 | | |